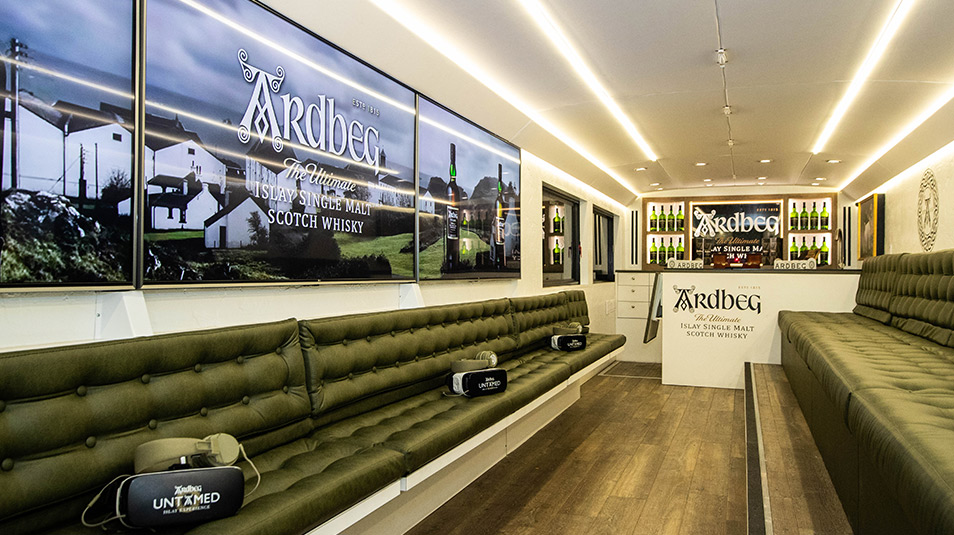 October 21, 2020 / B2C
Leverage Your Mobile Vehicle: How to Maximize the Brand Experience
So, you're taking your B2C brand on the road, but how do you make sure your mobile vehicle is up to par? Here are a few tips on how to ensure your tour vehicle is ready to provide a brilliant brand experience.
Understand your audience: The first step of every tour is determining what you want visitors to get out of your experience. Understanding your audience will help you create the right visitor experience, which will dictate the type of vehicle, interactives and elements that should be included in your tour. 
Branding, branding, and more branding: To tell your brand story, combine the benefit, attributes and personality of your brand and product to create an experience that leads to memorable brand connections. Eye-catching and stimulating branding is essential to any mobile experience so visitors identify with your brand. Your tour should feature a fully immersive, branded environment inside and out that features a variety of visually appealing elements and interactives. 
Engage with interactives:  One of the best ways to better engage with attendees is to provide interesting and exciting interactives and technologies. By offering interactive experiences within your exhibit, visitors can create their own personalized experiences, which can maximize positive connections with your brand and products.